Air India

has said in a release that it would offer seamless travel to its customers flying to San Francisco, Silicon Valley of West, from Bengaluru, Silicon Valley of East, via its Delhi flight despite change in the aircraft as passengers would be allowed to complete all custom and immigration formalities at the originating airport itself for their onward journey.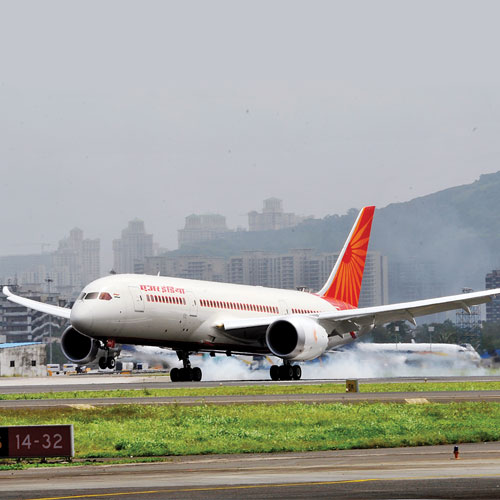 The airline is scheduled to commence a direct flight service to the Silicon Valley from the national capital from December 2. Air India has already announced that the new flight will be operated by the wide-body Boeing 777-200LR aircraft.
According to the airline, the flight AI-173 from Bengaluru to Delhi will depart on Tuesdays, Thursdays and Saturdays from Bengaluru at 2115 hours with a A321 aircraft. The flight will arrive in Delhi at 2345 hours. Flight AI-173 to San Francisco will leave Delhi on Wednesdays, Fridays and Sundays at 0235 hours and will be operated with B777-200LR aircraft, it said. This flight will arrive into San Francisco at 0700 hours (local time) on the same day, Air India said adding the return flight will depart at 1030 hours and arrive at Delhi next day (Thursdays, Saturdays and Mondays) and at 1620 hours it will depart for Bengaluru with A321 plane to arrive at 1745 hours.
Passengers will have huge benefits travelling to San Francisco as they will undergo immigration and customs at their boarding point itself and can have comfortable journey further, according to the release. Passengers can enjoy non-stop entertainment, specially chosen food and best of the comfort on this one of the world's longest flights, it added.
AI expects passengers from other Indian cities — Mumbai, Chennai, Hyderabad, Kochi, Ahmedabad and Pune — as well will have seamless connections to the flight from Delhi.