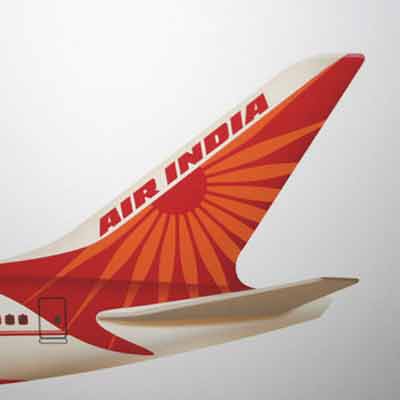 Direct Flight Between Ahmedabad and London
There are a number of Indians living in the UK. With this logic, the National carrier Air India will need to connect other Indian cities like Patna, Ranchi, Lucknow, etc. with London. However, it has said that it will connect London with a direct flight from Ahmedabad, the PM's home city, from December 15, a day after Prime Minister Narendra Modi announced that there will be a direct flight between the two cities. Air India already operates four frequencies to London – three from Delhi and one from Mumbai. The daily flight will be a boon to the 1.5 million-strong Indian diaspora living in Britain, catering to the strong demand of more than six lakh Indians from Gujarat, Air India said in a statement.
According to the airline, flight AI-131 will take off from Ahmedabad at 0430 hours to arrive Mumbai at 0545 hours from where it will take off at 0705 hours and land at London at 1130 hours. On the return leg, flight AI-130 will leave London at 1330 hours, arrive at Mumbai at 0400 hours next day from where it will take off at 0530 hours and land at Ahmedabad at 0645 hours, Air India said.
Ahmedabad-UK flight a false promise: Congress
Gujarat Congress has heavily criticised the Prime Minister's claim of starting an Ahmedabad-London direct flight during his recent visit to Wembley-United Kingdom. Nishit Vyas, general secretary of Gujarat Congress said: "It's unfortunate that PM Narendra Modi completely lied regarding the Ahmedabad-London flight service in UK. The PM claimed that Ahmedabad-London flight was started in 2003 after he made request to then PM Atal Bihari Vajpayee but that is factually incorrect. In 2004, after UPA came to power, due to a strong pitch by Congress leader Ahmed Patel and then Union minister Dinsha Patel and other leaders, the UPA government started flights which were discontinued in 2009 from lack of traffic.